Abbott Collection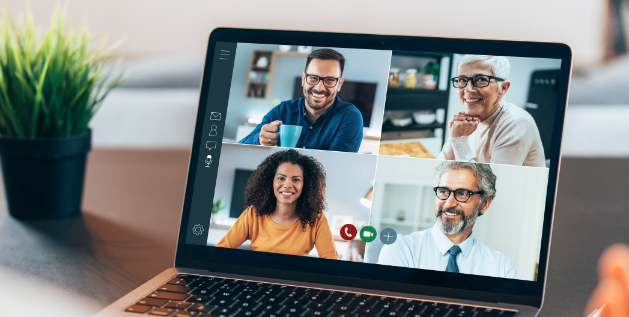 VIRTUAL PRODUCT LAUNCH
What do you do when your traditional industry trade shows are cancelled and you have new lines of products to launch?  You run your own.
Scope
We needed to create an online product launch event that would allow our client to connect with their clients in a meaningful way.
10 Days
Duration of Event
8
Pre-recorded learning bytes
Event Mix
Guest Speakers
Pre-recorded workshops
Productions,
Breakouts
Gamification
Recording
Virtual Venue
Special Challenge
To bring learning opportunities, product line launches and promotion of a new 3D showroom into a virtual trade show type event and keep it engaging.  Our client is known for having 'destination' booths at their industry trade shows and we needed to maintain that same level of quality in the online production.
Solution
The program ran over 10 days.  We combined live content in the form of speakers and product launches, and each day we introduced new recorded learning bytes of interest to our clients customer base.  We gamified the entire program so that participants who engaged fully had the opportunity to earn points and prizes.  We folded the entire event into a customized  virtual venue that had links to their 3d showroom and sales contact pages.
Case Studies
Deighton DUC 2020

How to successfully transition a live user conference to a virtual event serving a worldwide audience. And make it convenient to attend live no matter where participants live.

View Case Study

Skip The Dishes – Virtual Leadership Summit

How to turn what could be another boring Zoom meeting in an engaging event.

View Case Study

RBC – Virtual Classroom Producers

Bringing assistance to facilitators and instructors delivering mission critical training using a Webex environment.

View Case Study
Let's start a conversation