Zoom Webinar Producers
Professional Virtual Producers and Moderators for Your Zoom Webinars
Now your speakers and panelists can focus on what's important
and leave the technology to the pros.
Zoom Webinar Producers for:
Educational Webinars
Product Launches
Town Halls
Thought Leadership Panels
Shareholder updates and more
Our Zoom webinar producers can support you in English, French, Spanish or Japanese.
Why Use a Zoom Webinar Producer?
You're ready, you're excited and you've spent hours planning your content and speakers, and marketing your webinar. Now all you need is to make sure it lives up to the hype! A smooth sailing, hitch-free, professional event that your participants will rave about.
That's where a Learngistics Zoom webinar producer helps – from planning to production to post event briefings – we'll be with you every step of the way. 
Give your attendees the experience they deserve, max out your ROI on your virtual events, and help your presenters and panelists be the best that they can be.
Zoom Webinar Producers
Our webinar producers transform your events into trouble-free, interactive events that keep the speakersr on track and participants engaged through: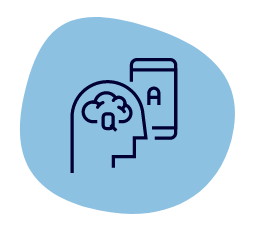 Pre-Webinar Planning And Prep
Our producers spend time upfront to understand the flow of the training and where they can bring the most value. We'll walk you through our proprietary planning process, discuss webinar options, work on event branding and put together a solid run of show, and equally as important, a risk mitigation plan.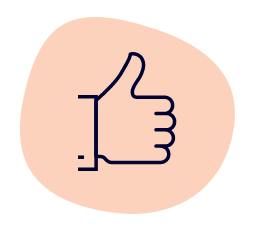 During the Webinar
While your speakers and panelists present, we produce. Offering both tech support to participants and platform support to facilitators, we make sure everything goes smoothly.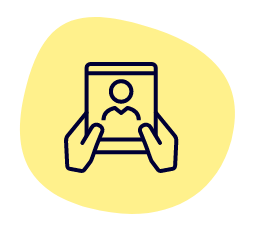 Post Webinar Reporting
Post webinar debriefing and reporting helps to identify areas for improvement. Full reporting lets you know who attended your webinar, and when.
Webinar Producer Activities
Before, during and after the course of a webinar, your Learngistics producer will be involved in a number of activities. Here's an example of some of what they do:
✓
Attend and facilitate planning sessions
✓
Set up and administer technical checks
✓
Set up the platform options
✓
Dry runs with facilitators
✓
Set up registration page
✓
Add registration page questions and post event surveys
✓
Set up webinar branding
✓
Set up polls and quizzes
✓
Set participant privileges
✓
Introduce Speakers/Facilitators
✓
Explain how to use the platform to participants
✓
Basic technical support
✓
Promote/Demote Panelists
✓
Spotlight participants and speakers
✓
Bring in other technology (ie Mural, Jamboards)
✓
Post-session debrief with facilitators
✓
Delivery of course chat log, Q&A reports, registration and attendance reports, and recording link
✓
Send poll reporting if needed
Schedule a Call
Here are a few of the common platforms we work on.
Capturing the magic…

"In March, several of my clients were really struggling. They had cornerstone marketing events disrupted by the pandemic. Incredibly quickly, Louis helped them to reimagine their conference, explore the possibilities of how a virtual event could capture the magic of an in-person event, and he showed them a path forward." – Jeremy Miller, Sticky Branding

It's all about delight!

"The Learngistics team consistently delight their customers with world class service. They have been dedicated to supporting corporate learning through live events and virtual presentations for many years. Their experience brings an extra element of innovation to every project. Whether working with partners, suppliers, or clients, they always go the extra mile." – Mark Ellwood, Get More Done

So easy to work with …

I have been contracting LMT for several years now, primarily for sourcing venues to hold training. The service was always amazing and the team so easy to work with. It therefore came as no surprise that when our country was stopped still due to COVID-19, Louis and team were able to pivot and adapt so quickly. I now contract them for all my production needs as our training has moved to the virtual space. They are able to put our Presenters at ease with a new medium … folks who are used to standing in front of a class … and take away all production related worries, leaving them to focus on delivering material to our learners. Service provision in both English and French, across all times zones, has been awesome. It's easy to see that as a company, they put great priority on being efficient and effective … booking and billing are as easy as actual classroom time. A pleasure to work with AND recommend. – Jane Bradbrook, Program Manager, MFD and PFS, RBC

We love giving pleasure …

"Learngistics team is always quick to respond and help, even at the 11th hour! They are a pleasure to work with and have been a great help in assisting with the virtual production of our larger online events." – Shelby Gobbo, Go Roundtable
Case Studies
RBC – Virtual Classroom Producers

Bringing assistance to facilitators and instructors delivering mission critical training using a Webex environment.

View Case Study

Virtual Classroom Producers for On-boarding Training

Onboarding hundreds of new employees virtually is a challenge. Our virtual producers helped ease the pain.

View Case Study

Deighton DUC 2020

How to successfully transition a live user conference to a virtual event serving a worldwide audience. And make it convenient to attend live no matter where participants live.

View Case Study
Trusted by leading Brands
Let's start a conversation