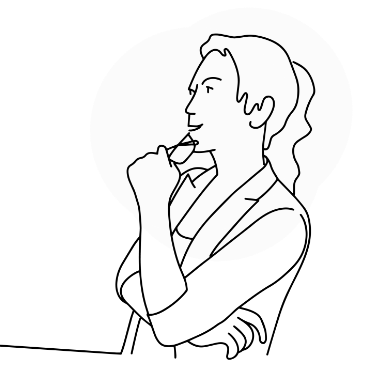 For Marketers
How does Learngistics help?
Are you finding it stressful moving your live event to virtual? Worried about ensuring it's going to be as effective as your traditional live events? Are you missing the skills and tools you need to effectively pull it off?
Learngistics helps you take your events online, filling gaps in your team, and using our experience to help turn your event into a memorable one – for the right reasons.
Let's talk.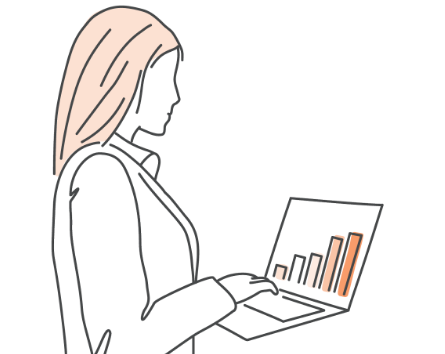 HR Professionals
Find the right training for your team.
Hiring, Payroll, Reviews, Benefits, Reporting, Learning – it all sits on your shoulders. That's why finding and booking training is such a task.
Our learning advisors know who is offering training, what training is good, what courses will likely cancel, and what training should cost. We help you streamline training by giving you a single point of contact who can handle all these logistics for you. So you can focus on the tasks that matter.
Let's talk.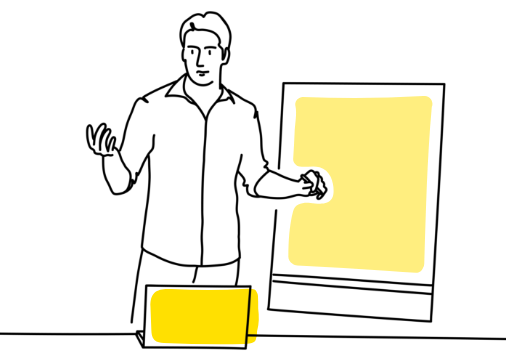 Learning & Development
Develop your talent.
Your job is to focus on the strategy and leadership of your learning programs. You can't do that if you're burdened with managing the logistics too.
Learngistics helps you every step of the way, from researching and finding trainers, to collecting RFPs, to tracking registrations, booking training rooms, managing virtual platforms, shipping kits to collecting evaluations and issuing certificates.
Let's talk.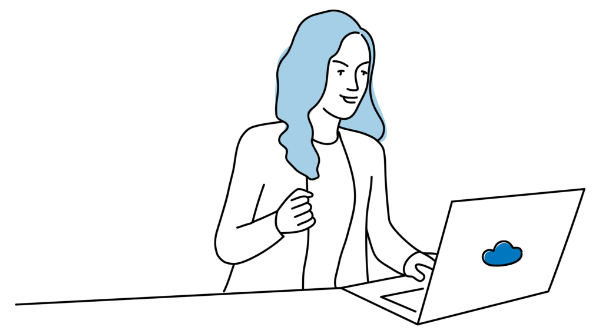 Change Management
How can we help with user adoption?
Our team can help you by taking care of all the logistics involved in managing that training. Whether it's producing virtual training courses, handling registrations, booking training rooms, setting up computer equipment, organizing catering or even dealing with guest rooms. We provide a single point of contact to extend your team and take care of those logistics for you.
Let's talk.
Regardless of how corporate learning happens, there is a lot of logistics required to produce the learning event.
That's where Learngistics comes in.
✓
External Public Training
✓
Internal Corporate Development
The logistics of learning — it's not just in our DNA, it's in our name. Learngistics.
Schedule a call
Corporate Learning Programs
Corporate Learning Events
Capturing the magic…

"In March, several of my clients were really struggling. They had cornerstone marketing events disrupted by the pandemic. Incredibly quickly, Louis helped them to reimagine their conference, explore the possibilities of how a virtual event could capture the magic of an in-person event, and he showed them a path forward." – Jeremy Miller, Sticky Branding

It's all about delight!

"The Learngistics team consistently delight their customers with world class service. They have been dedicated to supporting corporate learning through live events and virtual presentations for many years. Their experience brings an extra element of innovation to every project. Whether working with partners, suppliers, or clients, they always go the extra mile." – Mark Ellwood, Get More Done

Please Mom – just stop!

"My son and his team are awesome, but I don't want this to go to his head, so I'm only leaving 2 stars!" – Mary, Louis' mother.

Want to get engaged?

"It was a sincere pleasure working with Jenn to develop a soft skill manager training course. From content development to reserving training space to executing the training program, Jenn exceeded all expectations. The training provided was thought provoking, engaging and provided real life tools for our managers to coach and guide a team. I wouldn't hesitate to contact Jenn and the Learngistics team again to assist us with future courses. "

So easy to work with …

I have been contracting LMT for several years now, primarily for sourcing venues to hold training. The service was always amazing and the team so easy to work with. It therefore came as no surprise that when our country was stopped still due to COVID-19, Louis and team were able to pivot and adapt so quickly. I now contract them for all my production needs as our training has moved to the virtual space. They are able to put our Presenters at ease with a new medium … folks who are used to standing in front of a class … and take away all production related worries, leaving them to focus on delivering material to our learners. Service provision in both English and French, across all times zones, has been awesome. It's easy to see that as a company, they put great priority on being efficient and effective … booking and billing are as easy as actual classroom time. A pleasure to work with AND recommend. – Jane Bradbrook, Program Manager, MFD and PFS, RBC

We love giving pleasure …

"Learngistics team is always quick to respond and help, even at the 11th hour! They are a pleasure to work with and have been a great help in assisting with the virtual production of our larger online events." – Shelby Gobbo, Go Roundtable

Nailed it! Oh yeahhh.

The Learngistics team's focus on understanding our goals and our audience was key to us moving forward with them.  They nailed it! They are the go to professionals in the 'virtual' conference space. – Peggy Tyers, Director, Business Development, Wealth Stewards Inc.

We're instruments …

Moving our live international conference to a virtual format seemed like a daunting task.   The team at Learngistics jumped right in and have been instrumental in delivering a quality production and guidance through the entire project.- Craig German, Director Of Marketing, Deighton

We're the go-to team

When we launched I4PL's Certificate Programs, we needed a place to run our courses. I contacted Louis, and it was the best decision I could have made. He and the team are dedicated to helping us succeed. They're incredibly flexible and work with us and for us. Whether it's rooms in Toronto or Ottawa, they're my go to team. – Steve Blane, Program Director, I4PL Certificate Programs
Trusted by leading Brands
Our Team
Louis Trahan

Founder and Learning Advisor

Martha Trahan

Operations Manager and Learning Advisor

Audrey Robertson

Facility Manager

Amna Sheikh

Production Assistant
Let's start a conversation