Cadillac Fairview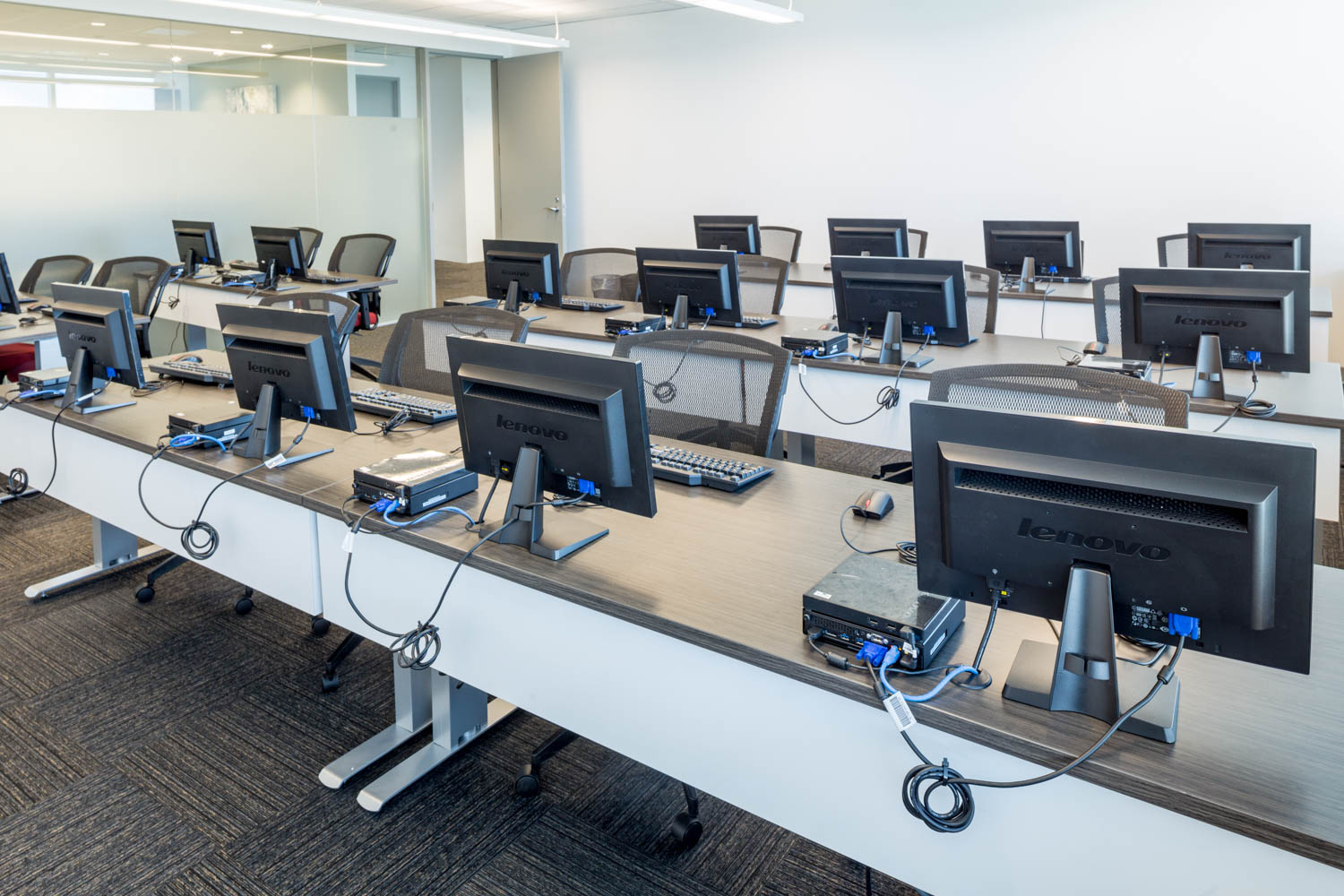 New Software Rollout
When Cadillac Fairview was rolling new software they needed large capacity computer labs in order to train their teams.  The teams were being brought into a central location.
Scope
We were brought in late in the planning to provide mobile computer labs for the project, however, after a couple of conversations we were tasked with providing a more complete event planning service.
Special Challenge
To find a hotel with enough meeting room capacity, strong internet and that was also conducive to adult learning. And do it with a limited budget.
Solution - Don't hold the meeting in a hotel
Instead of holding the training classes in a hotel meeting space,  we located a bright and airy corporate training facility beside a hotel.  The facility was built for learning with great airflow, supportive chairs for students, plenty of room and high speed dedicated internet. We were able to negotiate a favorable guest room rate and with the ability to bring in catering and our own A/V we were able to come in under budget.
More Case Studies
Intact Insurance

When Intact released its new online software system they needed to teach over 7500 brokers across Canada how to use it.

View Case Study

RBC – Temporary Learning Center

When a fire destroyed our clients corporate training center they came to us for a solution.

View Case Study

Elections Canada

Computer Training Rooms across Canada

View Case Study
Let's start a conversation